When you have shapely, well-groomed brows that suit your face, your features appear balanced and your eyes pop!
At Essential Beauty we help you create symmetry and achieve brows that suit your face with eyebrow waxing. Essential Beauty's unique brow waxing service involves our 4-Zone Brow Shaping where your Beauty Therapist will look at the Head of the Brow, Outer Arch, Inner Arch and Tail. They will check the symmetry of all four zones and make recommendations to create the perfect brows suited to your bone structure, muscle tone and of course, your personal choice!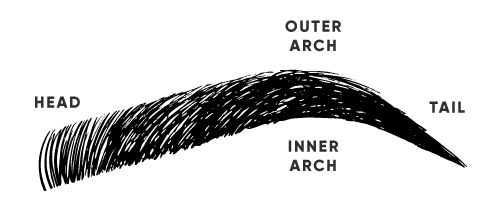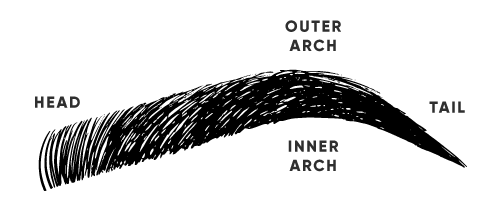 To achieve your best shape, your Beauty Therapist will work with you to determine where you need to grow more hair (or have hair removed with wax) to define your shape, and where to fill using a brow pencil or powder, your Beauty Therapist may recommend brow tinting, which is used to add better brow definition and fullness.
What brow shape is right for you?

Achieve even better brows with tinting
Your brow tint will attach to the fine vellus hairs and lighter hairs in the brow creating full looking, bold brows and will help disguise any gaps in the brow.
Natural henna brow colour is a form of eyebrow tinting that is used to stain the skin beneath the brow hairs. The purpose of this is to cast a shadow or create an illusion of depth and fullness in the area, visually filling in any sparseness. Henna can last anywhere from four days to three weeks on the skin. The length of time henna tinting lasts differs from person to person, and is dependent on how your skin reacts to the dye.
Henna works by coating the hairs, creating the look of thicker hair, whereas traditional tint makes the hair darker by breaking down the hair and penetrating colour in the hair follicles. Henna is an excellent option for over-plucked or sparse brows or for anyone wanting full and even brows as it temporarily stains the skin underneath the brow.
Click here to learn more about Essential Beauty lash & tint services